Best Remodeling Contractor For Sebastopol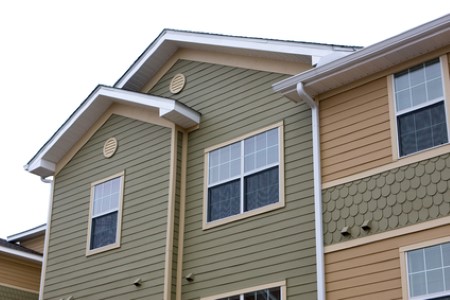 At Monument Home Services, Inc., we take pride in being the best remodeling contractor for Sebastopol. Our dedication to exceptional craftsmanship, attention to detail, and customer satisfaction sets us apart from the rest. What makes us stand out from the rest is our commitment to understanding and bringing our clients' visions to life. We listen attentively to your needs and work closely with you throughout the remodeling process to ensure that every detail is tailored to your preferences and lifestyle.
With a team of skilled professionals and extensive industry experience, we deliver outstanding results. Whether it's kitchen or bathroom remodeling, tile installation, deck construction, or other home improvement projects, we utilize high-quality materials and industry-leading techniques to exceed your expectations. We believe in open communication, transparency, and a seamless remodeling experience. We take care of every aspect, from design to construction, with meticulous attention to detail.
We provide not only exceptional craftsmanship but also personalized service and reliable project management. Your satisfaction is our priority, and we are dedicated to creating spaces that you'll love. Choose Monument Home Services, Inc. as your trusted partner for your remodeling needs in Sebastopol. Contact us today and let us transform your vision into a reality.
Our Remodeling Contractors Provide High-Quality Service To Sebastopol
Monument Home Services, Inc. is the remodeling contractor you can rely on for all your home improvement and remodeling needs in Sebastopol, including tile installation and more. With our expertise, attention to detail, and commitment to customer satisfaction, we stand out as a trusted provider in the industry. When it comes to tile installation, our skilled professionals bring precision and creativity to every project. We work closely with you to understand your vision and offer personalized design solutions that enhance the beauty and functionality of your space.
You can rely on us to transform your Sebastopol home with exceptional tile installation and comprehensive remodeling services. Contact Monument Home Services, Inc. today and let us turn your remodeling dreams into reality.
Sebastopol's Chosen Deck Builder
When you're in need of a contractor to take care of your deck building needs in Sebastopol, make the call to Monument Home Services, Inc. With our extensive experience, dedication to craftsmanship, and commitment to customer satisfaction, we stand out as a trusted provider in the industry.
When you hire a professional like us for your deck-building needs, you'll benefit from it! We possess the knowledge of materials, techniques, and design considerations necessary to create a safe and durable deck. We can provide valuable guidance and recommendations, helping you make informed decisions throughout the process. Our craftsmanship results in a high-quality finished product that enhances the aesthetics and value of your property. Ultimately, the peace of mind that comes with hiring a professional ensures that your deck is built to last, giving you a beautiful and functional outdoor space to enjoy for years to come.
---
Kitchen Remodels
Kitchen Remodeling
Kitchen Design
Kitchen Cabinets
Kitchen Lighting
Kitchen Islands
Kitchen Countertops
Tiling
Kitchen Plumbing
Kitchen Fixtures
---
Services We Provide in Sebastopol, California
Recent Articles