How Kitchen Remodeling Boosts Property Value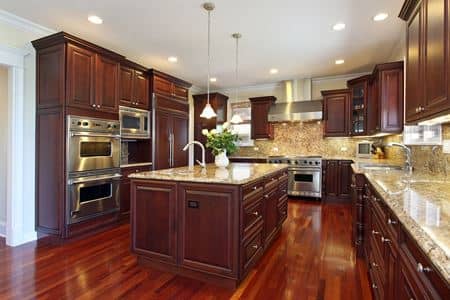 Whether it's experimenting with your favorite Italian dish, grabbing a late-night snack, or entertaining your guests over a few glasses of wine, the kitchen is a place that makes a home truly feel like a home. It should come as no surprise then the impact a kitchen has not only on your comfort level but also on your property value.
Whether you built your house from scratch or bought it fresh off the market, the chances are that a good portion of your attention went to the cooking area. Kitchens can make or break a home, and the truth is that what people fell in love with yesterday they can be over tomorrow. If you're on the fence about updating your kitchen with the help of a dependable remodeling contractor, you're far from alone. Here are a few ways that kitchen remodeling can significantly enhance your property's value and quality of life.
Space For Everyone And Everything
Have you ever tried cooking in a small kitchen? Even if you've mastered this scenario, it only takes one person grabbing a drink out of the fridge to add unnecessary stress to the situation. Kitchen space is prime real estate, but even if your kitchen is smaller than you'd like, remodeling it can boost its functionality and provide more room for cooking utensils as well as people. Think about what a new island can do when it comes to counter space. Or imagine more cabinets and a larger pantry. Upgrading your kitchen will make cooking and your home more appealing.
A New Style Will Make Everyone Smile
What's in fashion one year may be out of fashion the next, and this is true for home decor as much as clothing. Luckily, there's unlimited potential for jazzing things up when it comes to kitchens. With more materials and colors available than ever, a professional remodeling contractor can bring you any kitchen you can dream up. Whether it's granite countertops, subway tile flooring, or hard oak cabinetry, the sky is the limit when it comes to kitchen remodeling designs.
Kitchen Materials Matter
Some of the materials home builders use for constructing a kitchen aren't exactly the highest quality. When your cabinet doors start to crack, or your walls start to lose their color, chances are it's because whoever constructed your kitchen probably used materials of inferior quality. If you've begun to notice defects like this in your kitchen, then remodeling is the solution you need to bring everything up to par. When you opt to remodel your kitchen, you can choose from a range of quality-made materials that are meant to last while not breaking your budget.
Choosing to remodel your kitchen doesn't just make your home more comfortable-- it's also an investment that will pay off significantly if you ever decide to sell your home. For top-rated kitchen remodeling in the Santa Rosa area, you can always count on Monument Home Services, Inc.!