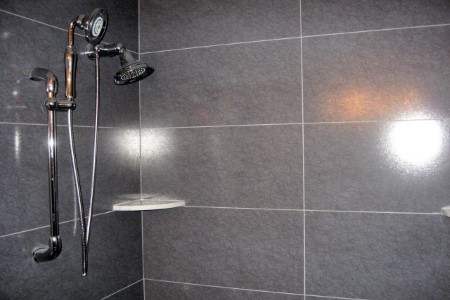 The bathroom of your home is one of the first places you may want to consider remodeling because it can bring you substantial value to your home. Another common area people choose to remodel because of the added value is the kitchen.
In today's world, change comes fast. Jobs change, cities change, family numbers change, with all possibly making a difference of where you will live or what home you live in.
It's no different for any of us living here in Sonoma County or the Santa Rosa area of California. At times, the homes we find will suit us perfectly, but at times our homes need to be changed in order to fit our needs better.
Things do change and staying up with the times can be fun and exciting, especially when it comes to updating your home. Remodeling your bathroom space can add both value and function to the living space in your home and will change this much used area into a space that better serves you.
Small bathrooms are the easiest place to start if you want to update your home. They are often easiest because the space is smaller and needs less time and effort to complete. This is why so many homeowners choose to re-do their bathrooms first.
A small bathroom in the home can easily be updated and is normally going to be the least expensive to change, which makes it one of the best places people like to start who haven't had remodeling done before.
For homeowners who aren't afraid to jump in, the best rooms to remodel are the most commonly used rooms in the home, the bathrooms and kitchen. Remodeling a master bathroom or a bathroom shared by several individuals will be one of the most functional remodels you can make.
The bathrooms in your home need to serve all of you every day of the year, and when they aren't fitting to your needs can be one of the most disliked rooms of the home. This is understandable since they are such key areas that are seen and used day in and day out.
An ugly bathroom is just as annoying as a bathroom that's too small. If you don't have enough room to move around in, it can be very frustrating for those who use the space. Likewise, a dull looking bathroom can really bring down your mood every time you have to look at it or be in the space.
This means the right choices need to be made when choosing the elements that will make up your new bathroom. Your options don't just include what color or textures you want on your walls. Your options are wide open, to changing out your plumbing fixtures to rearranging your space, to adding on additional space and storage.
Ask yourself some things when planning your remodeling project:
How much space do I have available to work with?
What design style do I want to achieve?
What type of fixtures would fit my needs?
What finishes will look best in the space?